Keiona Carr, LPC, LCPC
Director of Clinical Operations
Keiona Carr is Cofounder of Keeping Therapy Close, LLC and is a Licensed Professional Counselor in Washington, DC. She earned a Bachelor of Science Degree in Psychology from Bowie State University in Bowie, MD and a Master of Science Degree in Clinical and Counseling Psychology with a concentration in marriage and family therapy from Chestnut Hill College in Philadelphia, PA. She has worked as a school-based counselor, community support specialist, and clinical manager for core service agencies tailoring to vulnerable populations and school based behavioral health clinical specialist for The School Behavioral Health Expansion with the Department of Behavioral Health in Washington, DC. Keiona emphasizes a systemic approach to treatment and believes in change.
"My goal as a therapist is to make my clients feel as comfortable as possible throughout the therapeutic process. I utilize a warm, non-traditional approach to therapy that makes clients feel at ease. I help my clients to find purpose in the process and to acknowledge progress. Every step counts and healing is possible when you keep therapy close."
---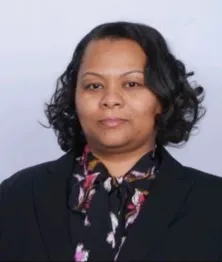 Tennille Harris, LPC, LCPC
Director of Business Operations
Tennille T. Harris is a mental health professional and the Cofounder of Keeping Therapy Close, LLC located in Washington, D.C. She is a Licensed Professional Counselor who has worked in behavioral health providing crisis intervention, addiction treatment, individual, family and group counseling to children, adolescents, and adults. She attended Bowie State University in Bowie, MD and earned both her Bachelor of Science in Psychology and Master of Arts in Counseling Psychology. Tennille's approach is holistic which focuses on the whole person that includes the
physical, emotional, social and spiritual wellbeing. Tennille also utilizes motivational interviewing and Cognitive Behavioral Therapy (CBT).
"As a professional who works to promote optimum mental and emotional health, the essence of my therapeutic interventions strives to meet you where you are by providing support as you navigate through life to achieve overall wellness."